Cannabis and hemp derived concentrates are a rapidly growing product category. Formed by extracting cannabis using a variety of methods including ethanol, butane hash oil and CO2, concentrates find their way into consumer packaged goods as ingredients for infused products or as stand-alone products such as resins, rosins, distillates and hash.
Precision Extraction Solutions (Precision) was founded in 2014 to provide equipment and services to cannabis and hemp processors. In October 2021, Agrify (NASDAQ: AGFY) purchased Precision in a $50M cash and stock deal. The move positions Agrify to offer end-to-end infrastructure solutions for cannabis cultivators and processors.
We interviewed Nick Tennant, SVP of Innovation at Precision, now a division of Agrify. Nick founded Precision after seeing a need for quality equipment in concentrate processing. Prior to Precision, Nick was involved in a vertically integrated cannabis business in Michigan where he gained experience in cultivation, extraction and retail.
Aaron Green: How did you get involved in the cannabis industry?
 Nick Tennant: I've been in cannabis about 17 years now. I had family in Colorado and California who I started to interface with around 2006.
Around 2008, Michigan passed their cannabis law, and we were one of the first businesses to get licensed. The subsequent five years from that law getting passed, up to 2013, I did pretty much everything in terms of commercial cannabis – cultivation, retail, edible manufacturing, you name it. Concentrates didn't really exist in a meaningful way; the products definitely were there, but the technology wasn't. I looked at technology at the time and it was very primitive, so we made a shift to focusing on concentrates. We launched Precision in 2014 and we basically shot out of a cannon, doing a million dollars in sales in our first 90 days. Since then, we grew the company up to 60 employees and substantial amounts of revenue. We sold Precision to Agrify in October of this year.
Green: Tell me about that transition from a cannabis products company to an equipment manufacturer.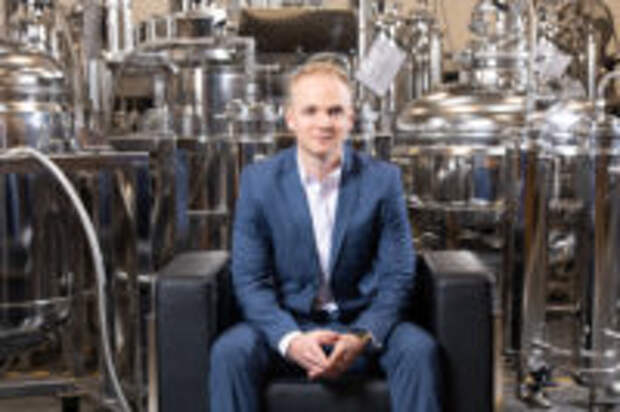 Tennant: It was a gradual transition. As I started to see the extraction niche expand, I really started to put more time and resources into it. When we launched Precision and were met with such success in just the first 90 days, I knew that I had to abandon everything else I was doing to focus on this. My former partners took over the businesses, like the grows. We worked out individual circumstances regarding how I was going to leave those businesses and focus full time at Precision.
Green: So, big news recently with the acquisition, congratulations on that! Tell me about Agrify and why a deal with Agrify made sense to you.
Tennant: The strategic rationale is that we are providing an end-to-end infrastructure solution. They have the horticultural aspect, an excellent public vehicle, and plenty of cash on the balance sheet to continue to scale the business and acquire additional constituents within the cannabis infrastructure. Getting to the point where you can exit the businesses, it's a long road, and our business is …