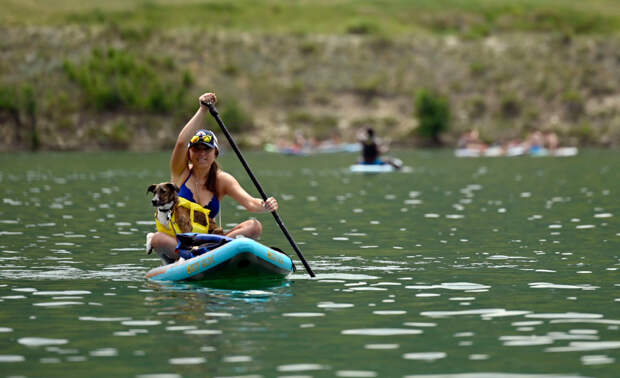 Colorado officially became a state on Aug. 1, 1876, and we think that's something to celebrate.
In honor of Colorado Day, here are five ways to have the most Colorado-inspired day ever.
Take a hike
Scenic hikes abound in the Denver area and many are accessible to adventurers of all skill levels without compromising the views. Some of our favorites include Lookout Mountain, Matthews/Winter Park and North Table Mountain. Bonus: Staunton State Park's "track chairs" program is back in action near Conifer for hikers who use wheelchairs.
Drink local
Colorado Day certainly calls for a toast, and local breweries are more than happy to satisfy. Try these five newly released beers, such as Epic Brewing Rocky Mountain Chai, a cream ale made with spices such as cinnamon, cardamom, and ginger. Craving something stiffer? Stranahan's Colorado Whiskey is throwing a party on Sunday from noon to 8 …