People today are more eco-conscious than ever. The last several years have seen a growing awareness of the impact of human behavior on the environment, and COVID-19 brought real-life context to the catastrophic effects of a global crisis. Lifestyle changes during the pandemic empowered people to make choices with a positive impact for the collective good. In a June 2021 PricewaterhouseCoopers survey , half of global consumers said they've become more eco-friendly since the COVID-19 pandemic. Consumers are changing their behaviors, educating themselves about the businesses they support, and evaluating the products they buy through a "green" lens. Terms like circular economy, zero-waste, ESG and carbon footprint are now part of the common vernacular, and sustainability is no longer a nice-to-have but a business imperative.
Cannabis consumers, in particular, value sustainability. They are conscientious of what they're putting into their bodies and the planet. There is increased interest in brands and businesses that use responsible growing practices, eco-efficient manufacturing, and sustainable packaging. In a nationwide survey conducted by Canivate Growing Systems, 79% of U.S. cannabis consumers said they support establishing environmental standards.
And in 2021, the Sustainable Cannabis Coalition (SCC) was formed to promote sustainability best practices.
Sustainable packaging is an important way that brands can show a commitment to the environment. Packaging is a highly visible and tangible representation of your brand and one that matters to consumers. A July 2021 Adweek/Morning Consult poll found that 77% of consumers believe it is the brand owners' responsibility to make sure their packaging is recyclable. According to Nielsen, of the top five sustainability attributes consumers are willing to pay more for, three are packaging-focused: Recycled packaging, reduced packaging and reusable packaging. While cannabis packaging has unique regulatory requirements and safety guidelines, it can still be eco-friendly. Sustainable cannabis packaging has the necessary properties to protect against moisture and maintain freshness and smell. It can also be child-resistant and include other unique cannabis functionalities.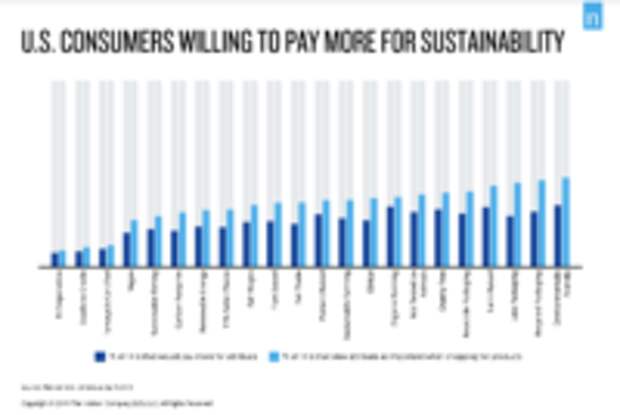 When it comes to sustainable cannabis packaging, that which you may believe to be the "greenest" option may not be sustainable at all. Many factors go into this determination, including packaging material, weight, distance traveled from supplier to manufacturer, water and energy usage and more. At Berlin Packaging , we take a comprehensive and integrated approach to sustainability to ensure our solutions meet customer objectives and consumer expectations. We use life-cycle analysis to quantify a product's environmental impact throughout its entire life cycle, including sourcing/raw materials extraction, manufacturing, distribution and end-of-life. This analysis ensures that the solutions we provide are effective, impactful, and don't contribute to greenwashing.
One key pillar of sustainable cannabis packaging is material circulation – using recycled and recyclable plastics and alternative materials. It's important to …