Who taught you to roll a joint? Your friend? Your girlfriend? Your cool uncle? Did you watch It's one of these basic life skills they don't teach you in school.
How long did it take you to get good at it? Did you ever get good at it? Were you a natural? Or did you eventually quit and maybe stick to pipes? There are a million ways to do it up, but smoking a joint is hard to beat. There's nothing like it.
It's the most relaxing, fun thing in the world, especially with friends. There's no more natural way to smoke than rolling a joint. No batteries, solvents, metals, plastic … flower, paper, and fire. That's it. Shouldn't everyone be able to do it?
Curved Papers thinks so. And once you go curved, you don't go back. Check it out:
100% organic hemp NORML Curved® Papers topped Rolling Stone's historic final Holiday Gift Guide last year, and Curved® Papers are high on High Times' coveted list this year. Why is that?
Because they feel good. When something is easy, it feels good. With Curved® Papers' Easy To Roll curved edge, you start to feel good before you even start to smoke!
There are billions of joints rolled every year, and anyone who rolls knows that if you don't stay lined up just right, one of the corners gets there first and won't tuck.
It goes up and it's a mess. Curved® Papers solve that familiar problem. With their innovative curved edge, they're genuinely easy to roll.
With Curved® Papers, anyone can roll a perfect joint. It doesn't matter if you just bought your first bud yesterday in a store, or you've been rolling your own since before vaping was invented. Even the most experienced rollers agree, it's like power-steering. And medical patients, with MS, Parkinson's, carpal tunnel syndrome, have all exclaimed that they can roll again with Curved ® Papers. Beginners can roll for the first time. It's the next generation in Roll-Your-Own (RYO).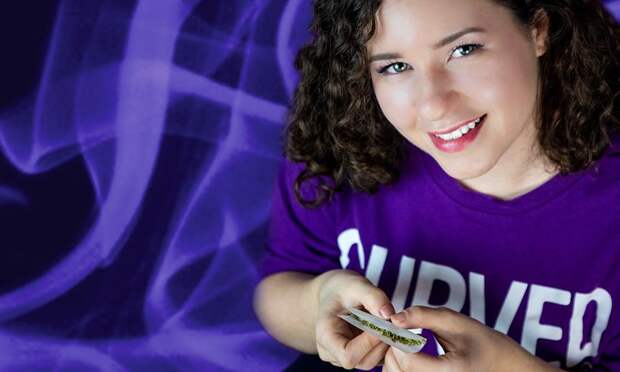 Curved Papers give you an edge; Courtesy of Curved Papers
But where did Curved® Papers even come from? Well, they were around even before Seth Rogen told everyone to tear a curved edge on their papers in "Rolling With Rogen". Good idea, Seth, but we'll save you the trouble! Curved® Papers were actually invented by an MIT architecture student named Michael O'Malley in the '70s.
O'Malley came up with the idea when Zig-Zag came out with the little rolling machines that roll a single joint in a perfect cylinder, like a cigarette. For the same reason corners make rolling by hand difficult, traditional square-cornered paper didn't always feed into the machines right. So, products came out like Kut Korners that made it easier. But a curved edge makes it just plain easy, whether you're using a machine or not!
O'Malley has come out with a simple, elegant solution to the classic RYO problem. He's introduced these innovative papers everywhere from college campuses to major smoke-shop chains, and everyone loves them. With Curved® Papers, you just can't miss.
Not only for ease of use, but smokers are getting behind Curved Papers because the company is committed to making a difference for smokers everywhere. Curved Papers does this by supporting NORML (National Organization for the Reform of Marijuana Law).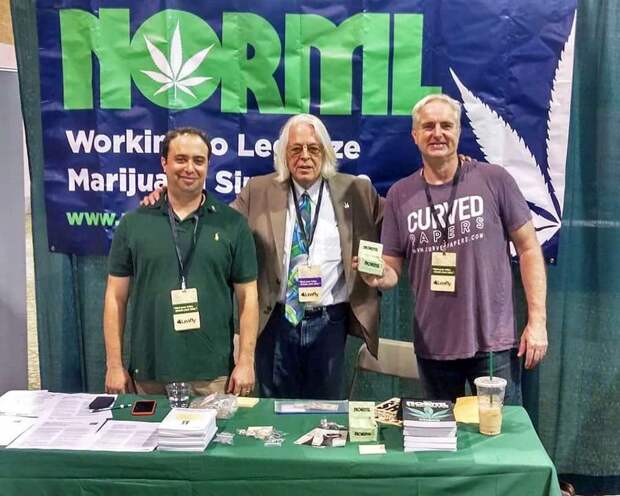 NORML Founder Keith Stroup, Curved Papers Founder Michael O'Malley, and Benjamin Leiner of …