Many people associate cannabis with eco-friendly, counter-cultural movements, but we know the environmental impacts of the cannabis industry are significant. Given the climate crisis, cannabis production companies have a responsibility to ensure future demands of the industry are met in an environmentally sustainable way. We also know that as the world is seeing the impacts of climate change, consumers are changing their spending habits 1. As a result, companies also have the financial incentive to seriously consider implementing more environmental policies, to align their interests with the interests of consumers. Unfortunately, restrictions on cannabis research and the legal industry create barriers to implementing many environmentally friendly alternatives in production. However, this does not give us an excuse to do nothing while we wait – there are many steps that can be taken while we work to overcome these barriers. Our team at Delic Labs aims to help companies ensure the environmental and economic sustainability of the cannabis industry. So, we did some research and developed the Cannabis Better Future (CBF) concept, a guide that considers the impacts of cannabis cultivation and processing on the environment.
The pillars of CBF are:
Use of renewable/recyclable materials in production
The packaging used for legal cannabis products is infamously excessive. A standard 3.5-grams of dried cannabis is estimated to come packaged in more than 70 grams of plastic. This seemingly redundant packaging is done to meet regulations surrounding cannabis packaging that often require single-use plastic with labels and warnings at specific sizes 2. Despite this, there is work being done to get biodegradable packaging approved in the industry.
More companies, such as Knot Plastic, are using plant-based materials to provide medical-grade biodegradable alternatives to single-use plastic 3. As members of the industry, we should support these companies and call for regulations to approve biodegradable packaging. As for immediate actions that can be taken, we can turn to companies that reduce the amount of plastic from the industry that ends up in landfills. The Tweed x TerraCycle Cannabis Packaging Recycling Program accepts all cannabis containers from licensed producers in Canada – free of charge – and melts down the plastic to create new products 4. This includes tins, plastic bags, tubes and bottles with child-proof caps. The program has saved more than 165,000 containers from ending up in landfills.
Upcycle biomass waste
It is estimated that for every pound of cannabis harvested, up to 4.5 pounds of plant waste is generated 5. Cannabis biomass waste can be discarded in four different ways: via landfill, composting, in-vessel digestion or incineration 6. Cannabis bio-waste usually ends up in landfills because this is the cheapest method. However, landfill disposal represents a missed opportunity for companies to use biomass waste for economic and environmentally-friendly uses.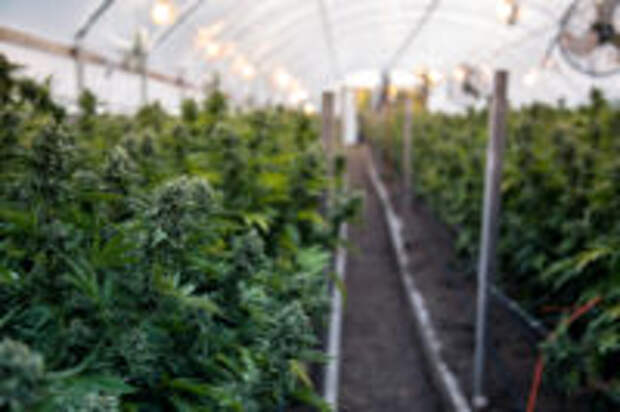 To reduce landfill waste, some companies are looking at sustainable bio-circular solutions, where cannabis biomass is converted …